Pallet Block Machine Shipped to Canada
---
2021-04-16
---
---
Pallet block machine was shipped to Canada from China. The following are the details.
1 set of pallet block machine in November 2020. And all the pallet block machine and other supporting equipment were shipped to Canada today.
Canadian automatic pallet block production line can provide high-quality pressed pallet blocks for Canada and other regions.
The customers from Canada purchased 1 set of compressed pallet block machine, including 1 set of single-head wood pallet block machine with 100*100 mm, and 1 set of wood pallet block machine mould with 100*100 mm.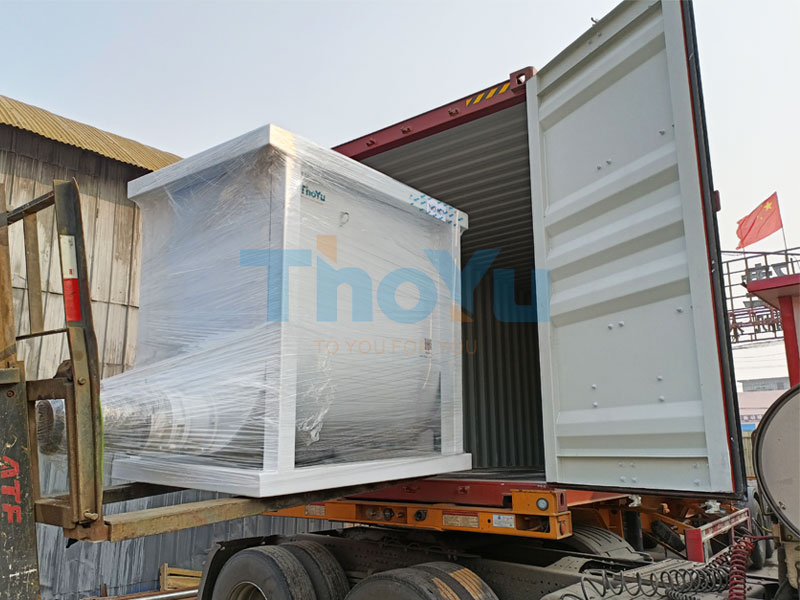 Features of pallet block machine
1. Serious quality control
ThoYu has a strong capacity for manufacturing and could control product quality seriously with short delivery time. Expert installation and after-sale service team could ensure to finish plant installation and start running on time.
2. Low cost and proper investment.
Canada pallet block machine and automatic pallet block production line from ThoYu engages the advantages of simple process flow, high efficiency, great capacity, and low running expense.
3. Customized service.
The customized molds are available. In addition, one machine could make two different sizes of pallet blocks. You can tell us your demand, and we will provide customized services for you.
We supply both wood pallet block machine for Euro block pallet and the complete wood shaving pallet block press production line.